World Baseball Classic updates: Juan Soto, Manny Machado, Ha-Seong Kim all homer
The heart of the Padres' lineup is doing just fine for the Dominican Republic.
Both Juan Soto and Manny Machado homered in a 6-1 win over Nicaragua on Monday as the Dominicans evened their record in Pool D play on Monday in Miami.
The Dominican Republic had lost its opener to Venezuela (2-0).
On Monday, Soto went 2-for-4 with a walk and three runs scored as the left fielder and leadoff hitter.
Machado went 2-for-5 and added a double as the three-hole hitter and third baseman.
Nelson Cruz, the general manager, did not get into the game.
Meanwhile, right-hander Luis Garcίa closed the game with two strikeouts over 1 1/3 scoreless innings.
The Dominicans next play 4 p.m. Tuesday against Israel.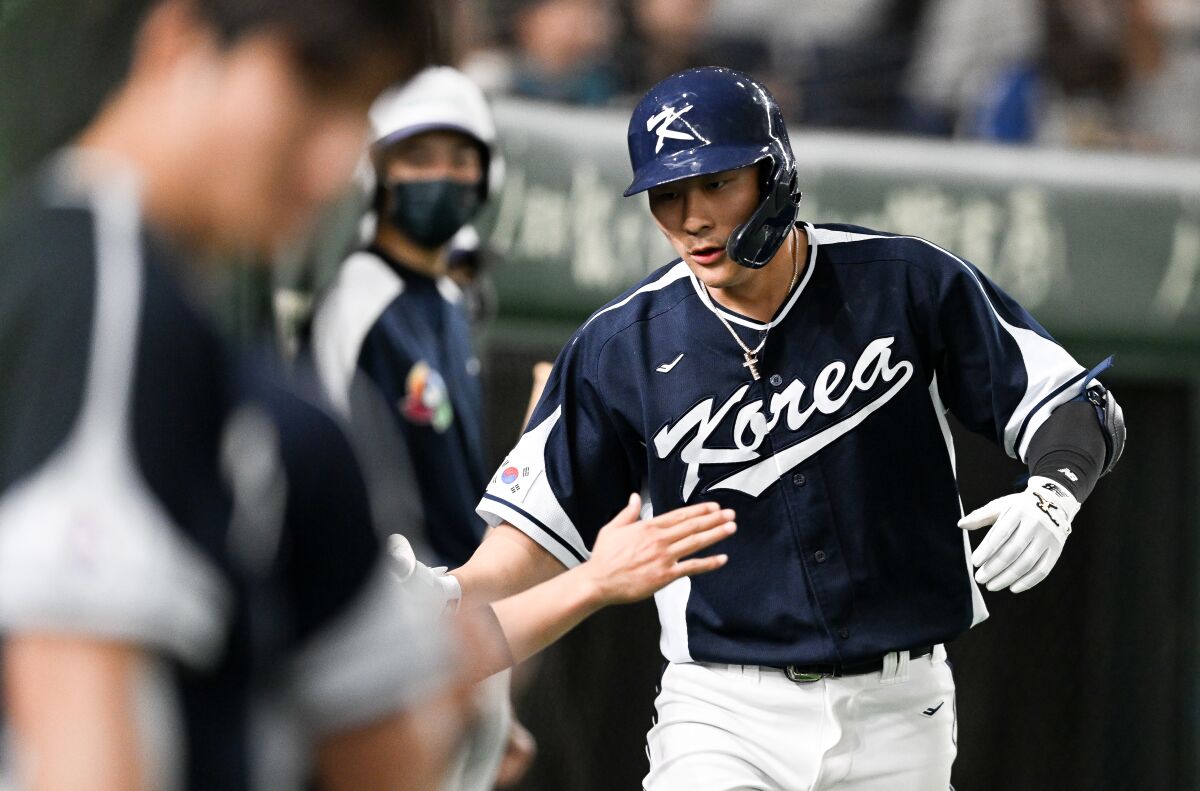 Ha-Seong Kim goes deep again
Like his new double-play partner, Ha-Seong Kim is headed back to Padres camp.
He made sure to help make a little history first.
The 27-year-old infielder homered for the third time in two days, this time a grand slam as Korea set a World Baseball Classic for runs scored in a 22-2, run-rule victory in five innings over China early on Monday.
Korea's effort bested the previous WBC record, 18 runs scored by Japan against China in 2006 but it was all for naught as Australia's earlier victory had already sealed Korea's first-round exit.
Kim went 1-for-4 with a walk on Monday. He went 3-for-16 at the plate, with all three hits leaving the yard for a tournament-best three homers thus far.
Xander Bogaerts' Netherlands team also failed to advance out of pool play, meaning he'll join Kim back in Peoria, Ariz., this week as they look to build rapport heading into the 2023 season.
Meantime, Colombia (Nabil Crismatt, Julio Teheran) and the U.S. (Nick Martinez) all continue pool play on Monday.